One of my favorite time to photograph in Prague is the blooming time. It starts  at the end of March.
Blooming Prague, it fascinates everyone in spring. There are a lot of aromas all around..
Would you like to enjoy such a fairy tale, but you don't know where and when to go for it? I'll tell you.
The most popular place is the Petrin Gardens. There is green grass all around, where you can lie down, bask in the sun and enjoy the beauty of almond trees.
They are the very first to bloom, namely in the second half of March(sometimes a little bit cold this time).
Apple trees you can find in April in Petrin Garden and Vrtba Garden.
The next beautiful places are Voyanov Gardens, Wallenstein Gardens, Peace Square and Pruhonice Park, where you will find wonderful magnolias…
Since the beginning of April they have pleased us with their beauty.
And the most tender, charming, inspiring is the cherry blossom Sakura (beginning of April), it can be found near tram stop Ujezd (Petrin Gardens), in Stromovka Park, on the territory of the University of CHVUT, in the Botanical Garden Troja, Prague Castle area, Pruhonice Park.
Plum in April in Troja Castle.
Lilac you can find in the end of April in the Kampa Park, near the Prague Castle ( Hradčanské naměstí) and Botanical Garden Troja.
Roses in May and June at the top of the Petrin hill and in Pruhonice Park.
Rhododendron in May in Pruhonice Park.
Flowering trees can be found not only in gardens, but also in any part of the city. So take a walk and have fun!
———-
Choose a type of the photoshoot(solo, couple, family or group), check the prices and order a photoshoot: tap here
Contact me for spring photoshoot in Prague.
Phone: +420 608 916 324 (Telegram/WhatsApp)
Email: alena.gurenchuk@gmail.com
Below you can see photos taken during spring in different places in Prague: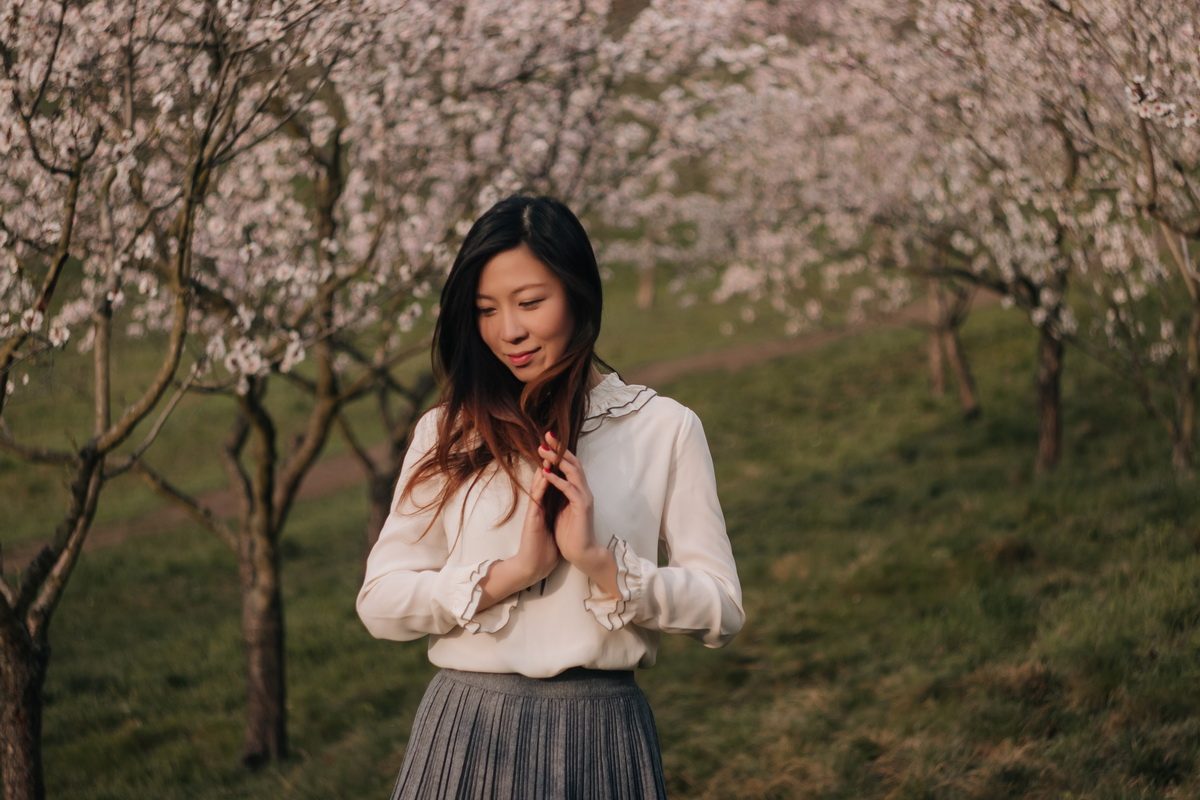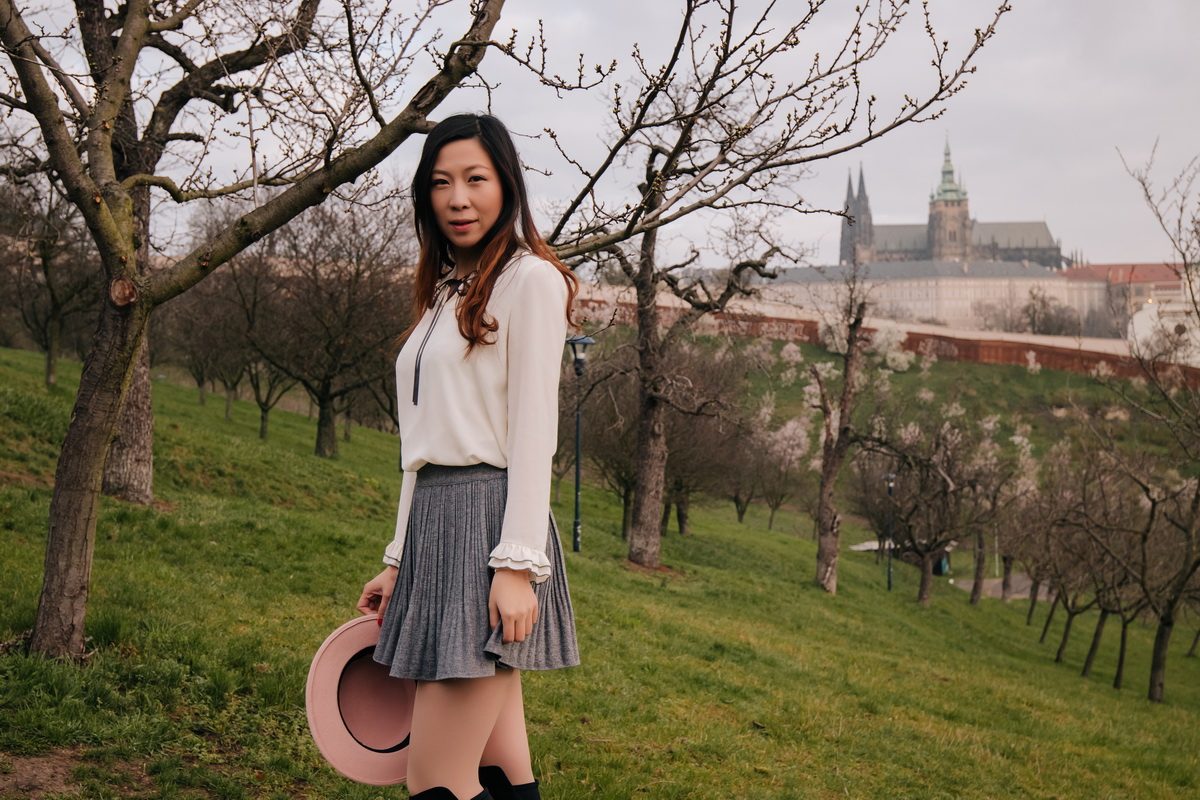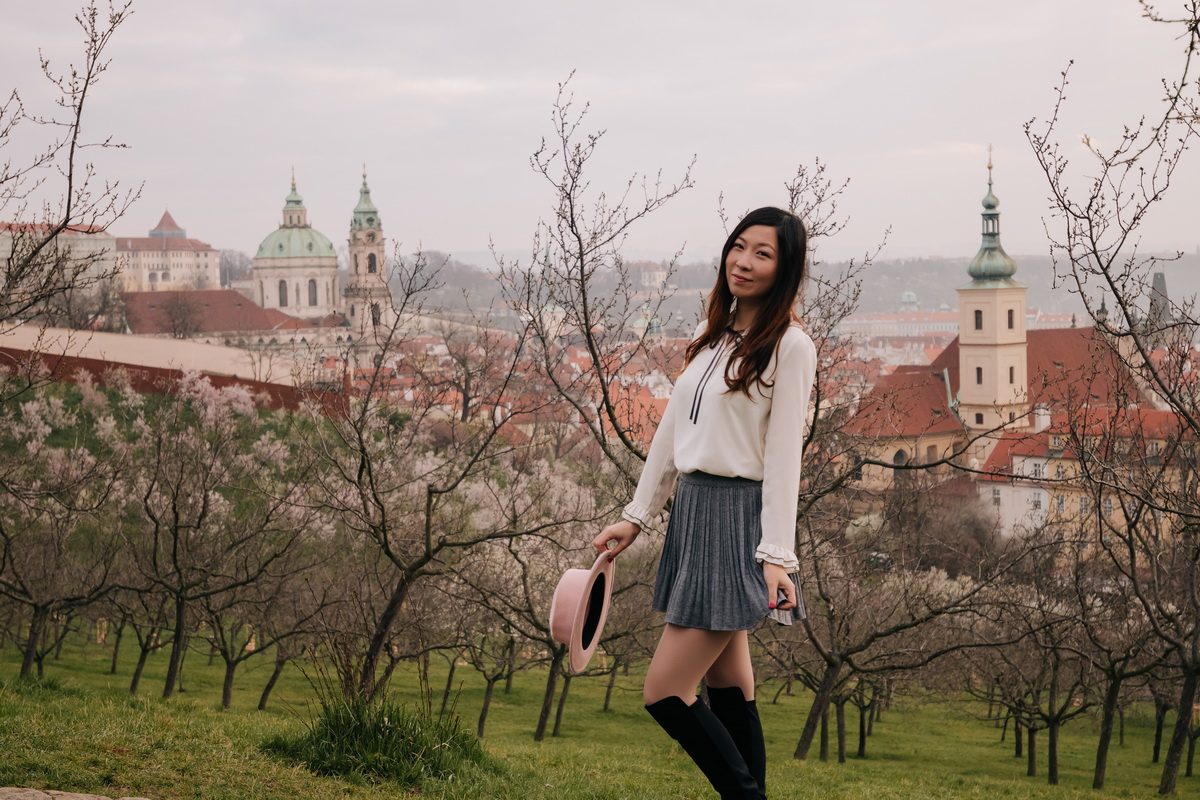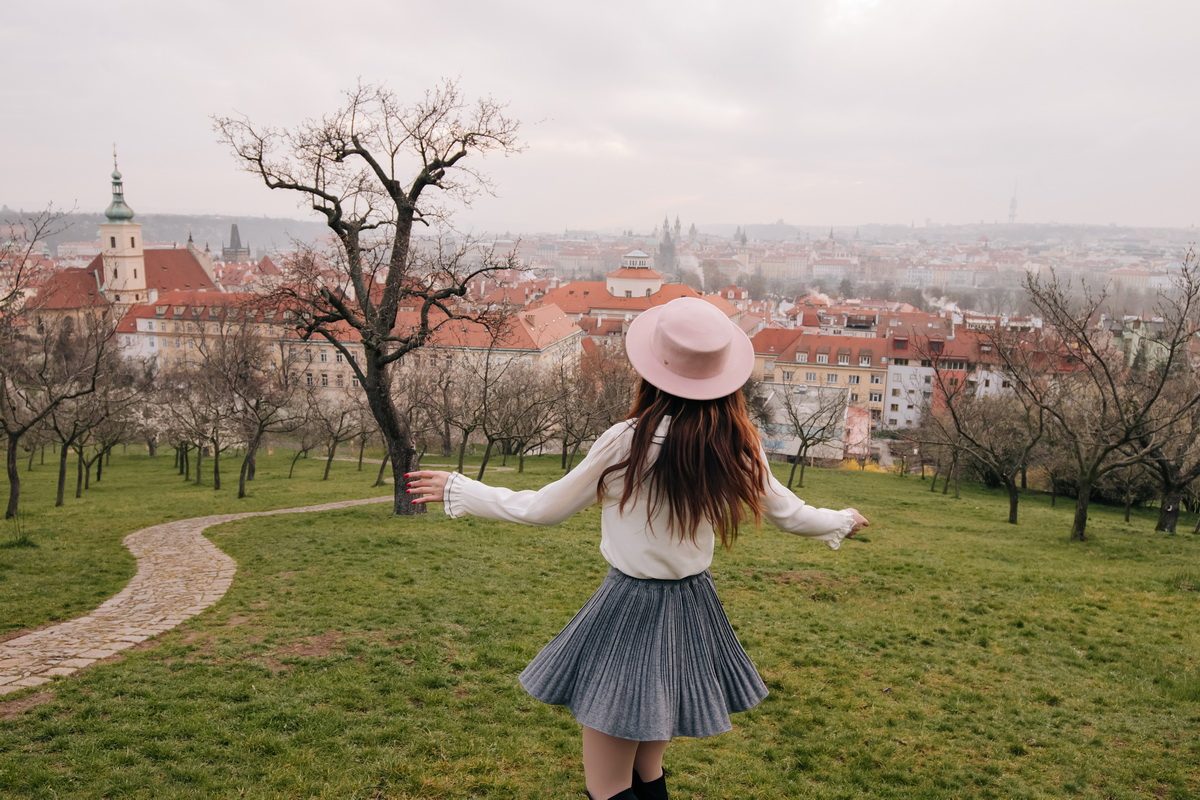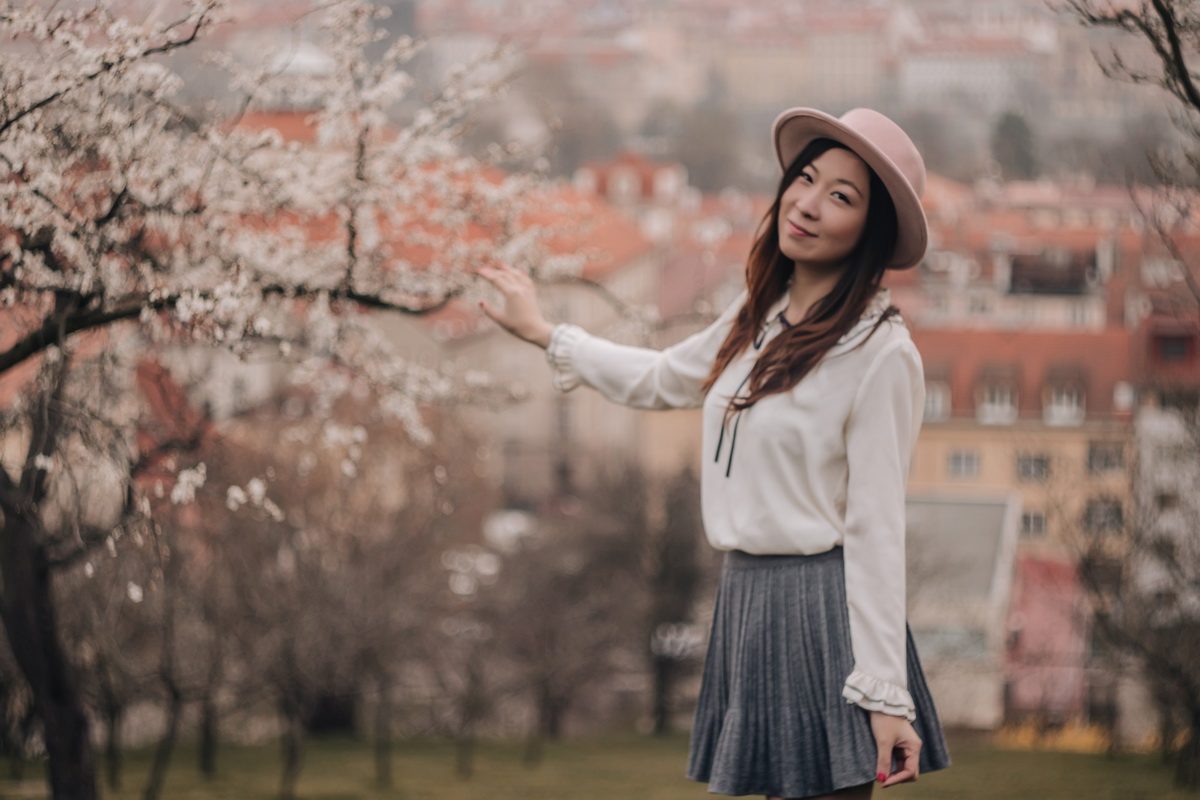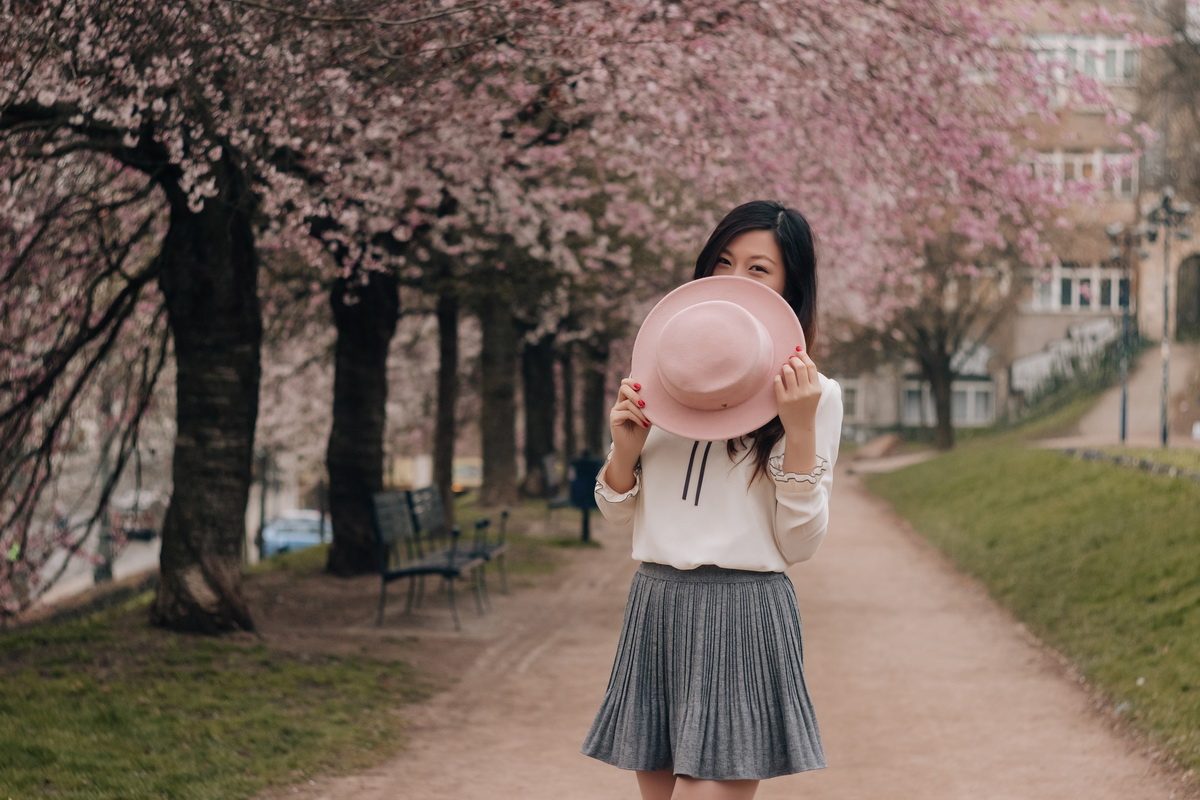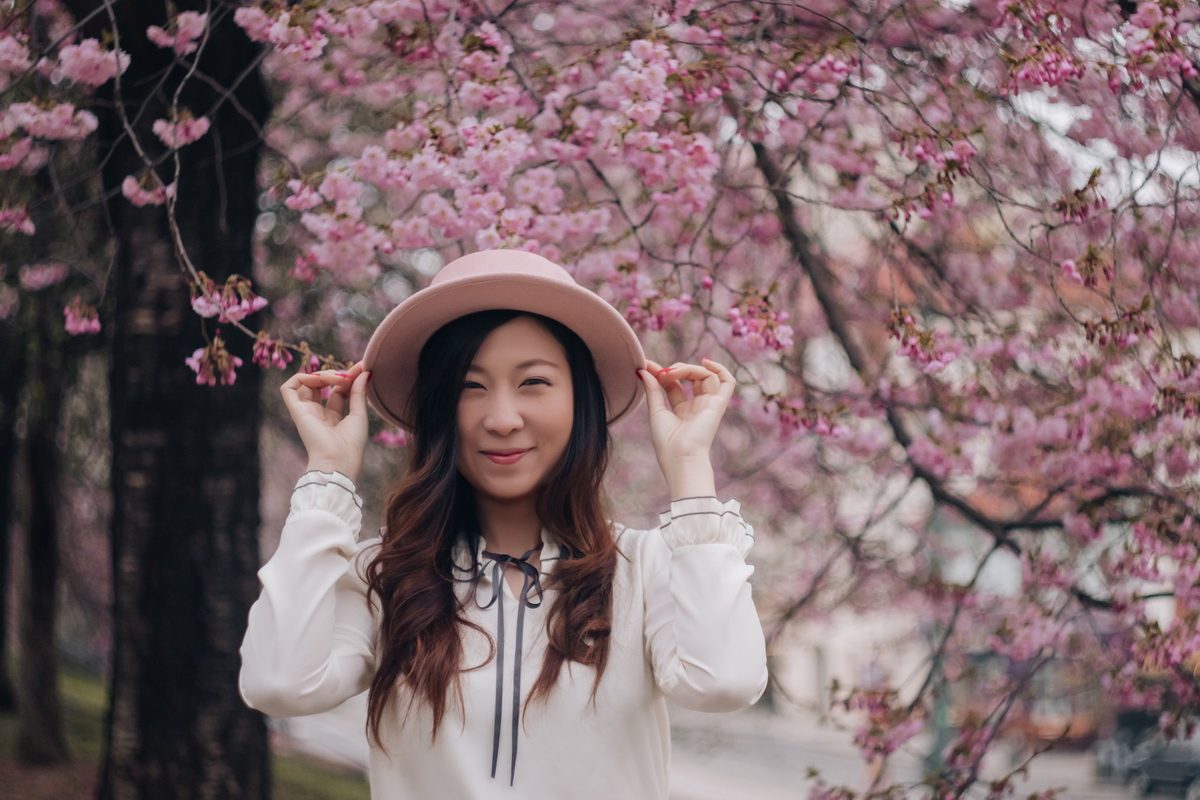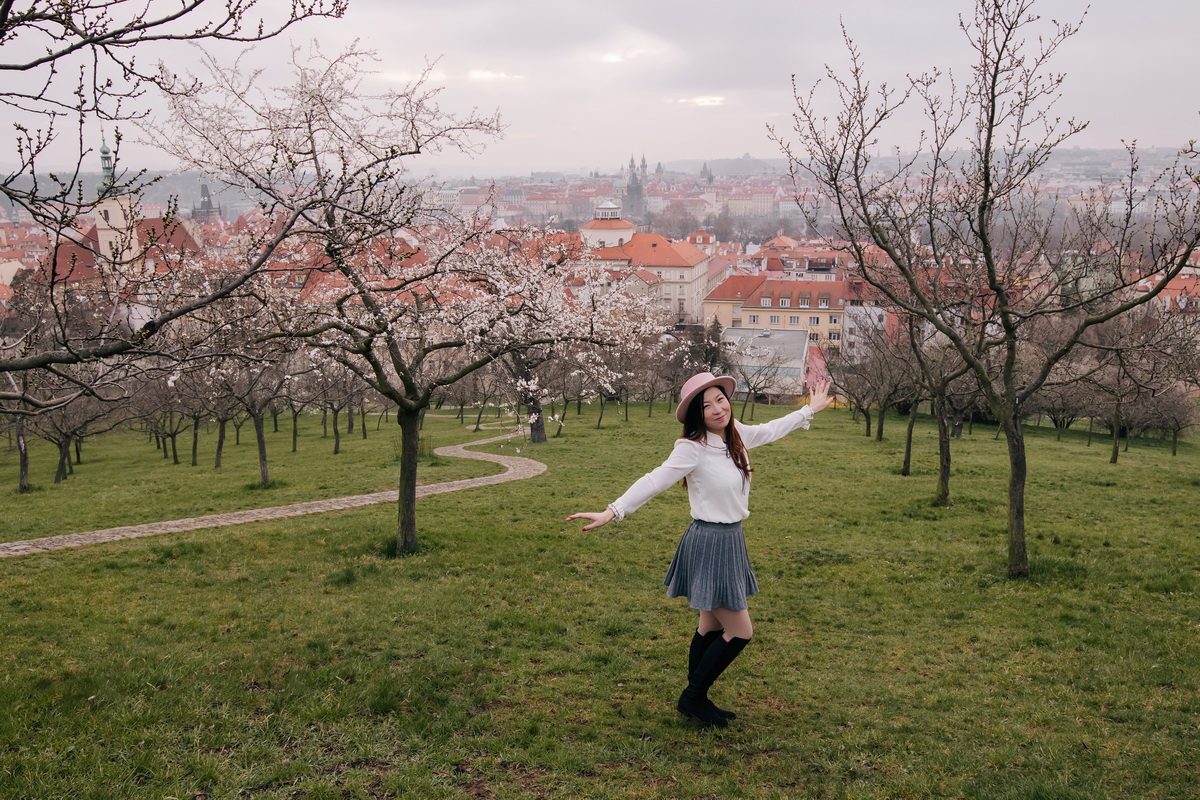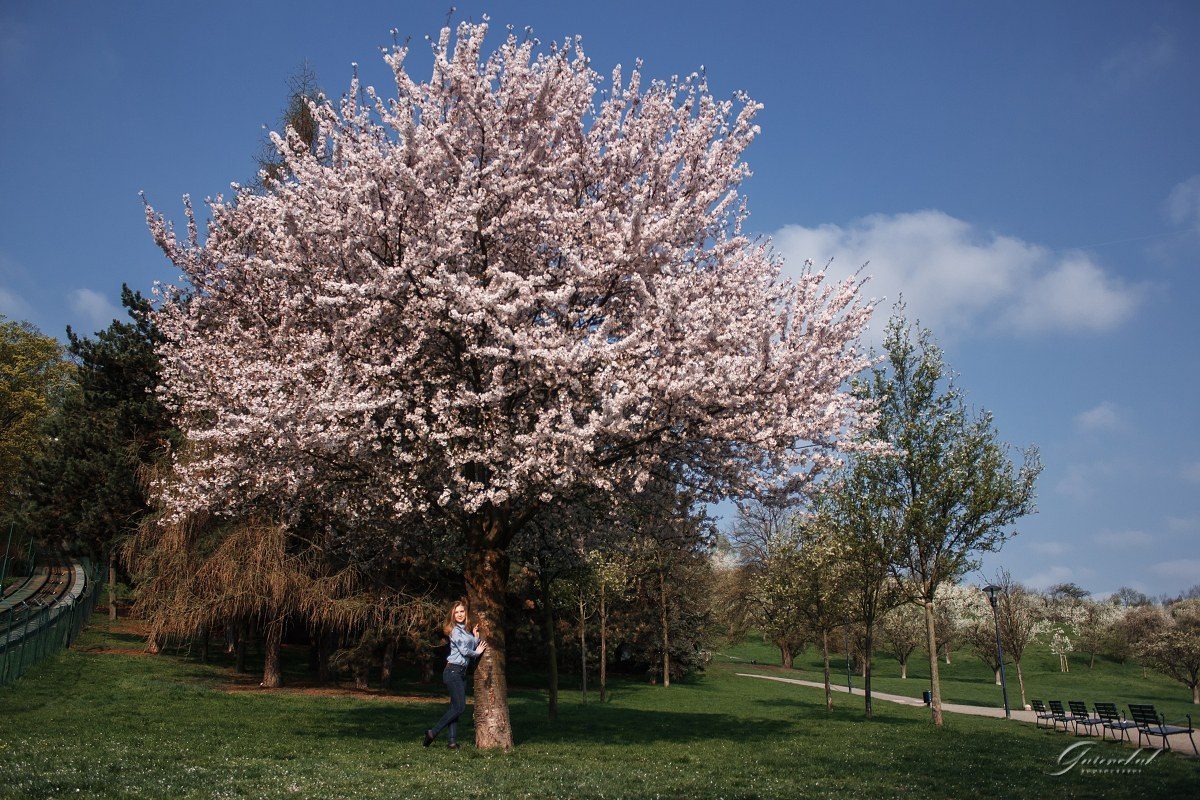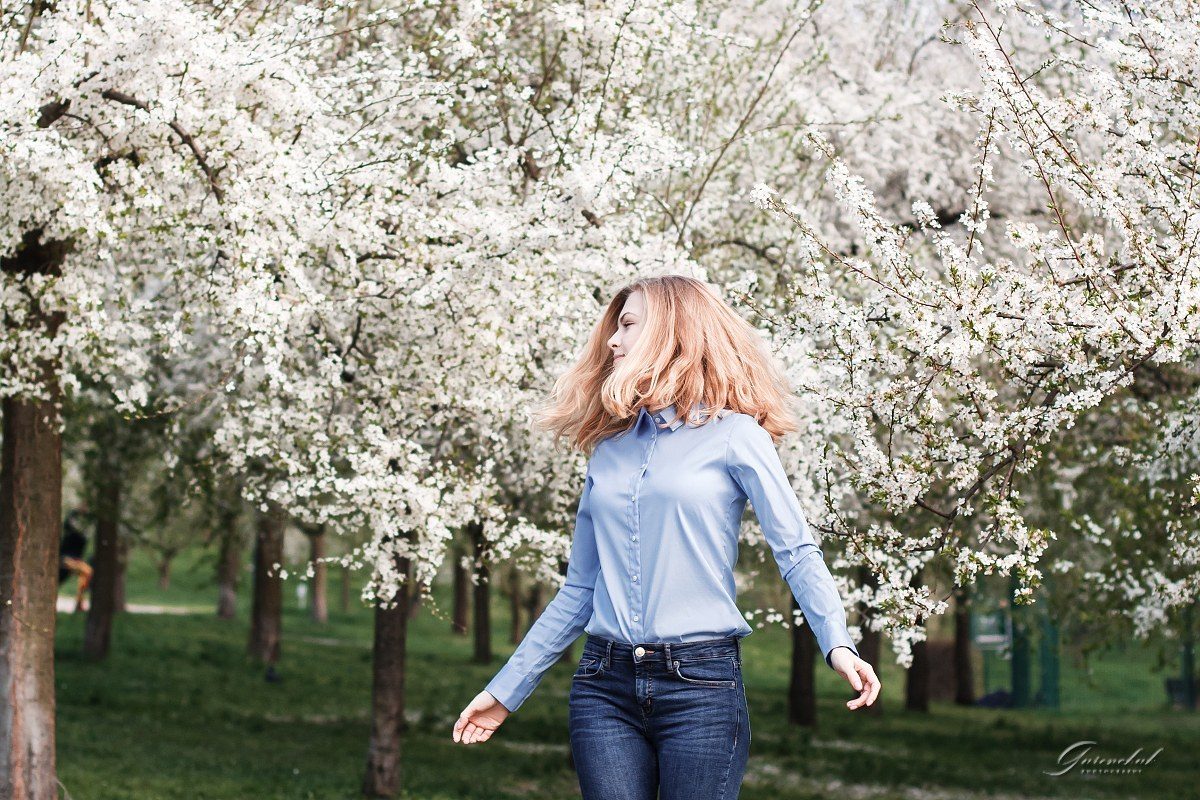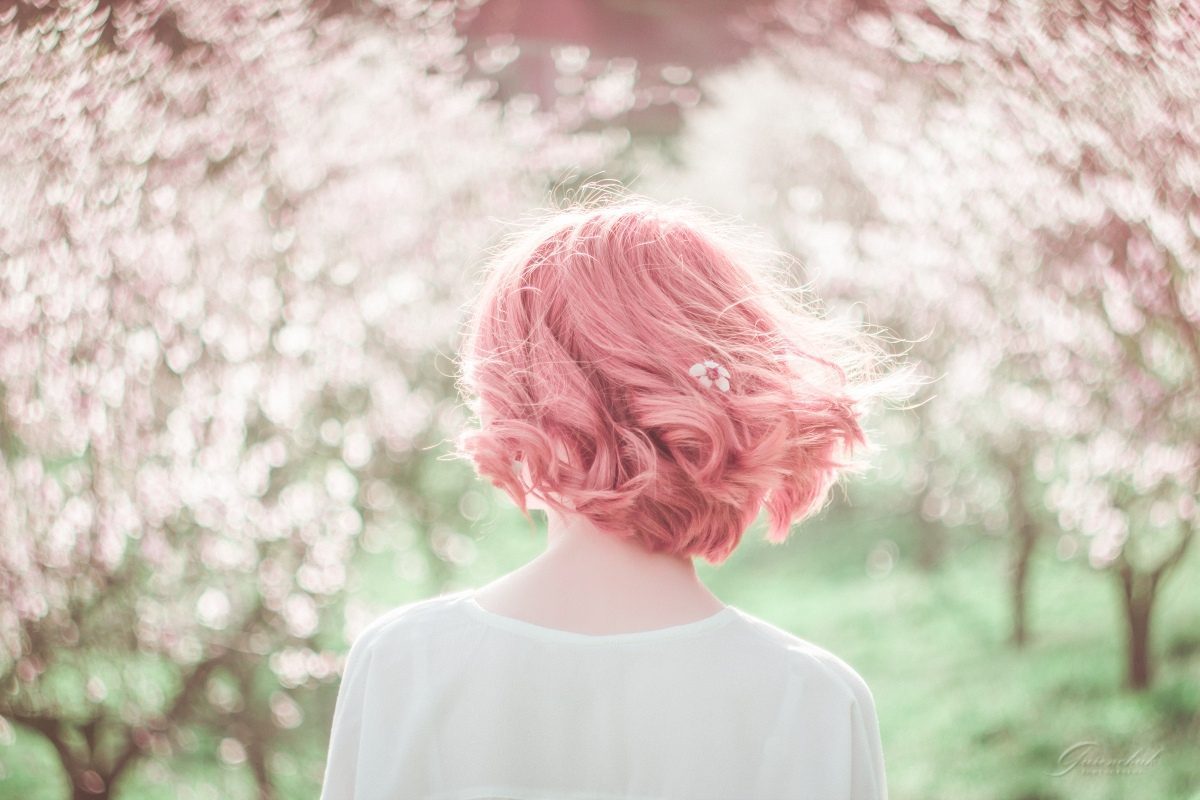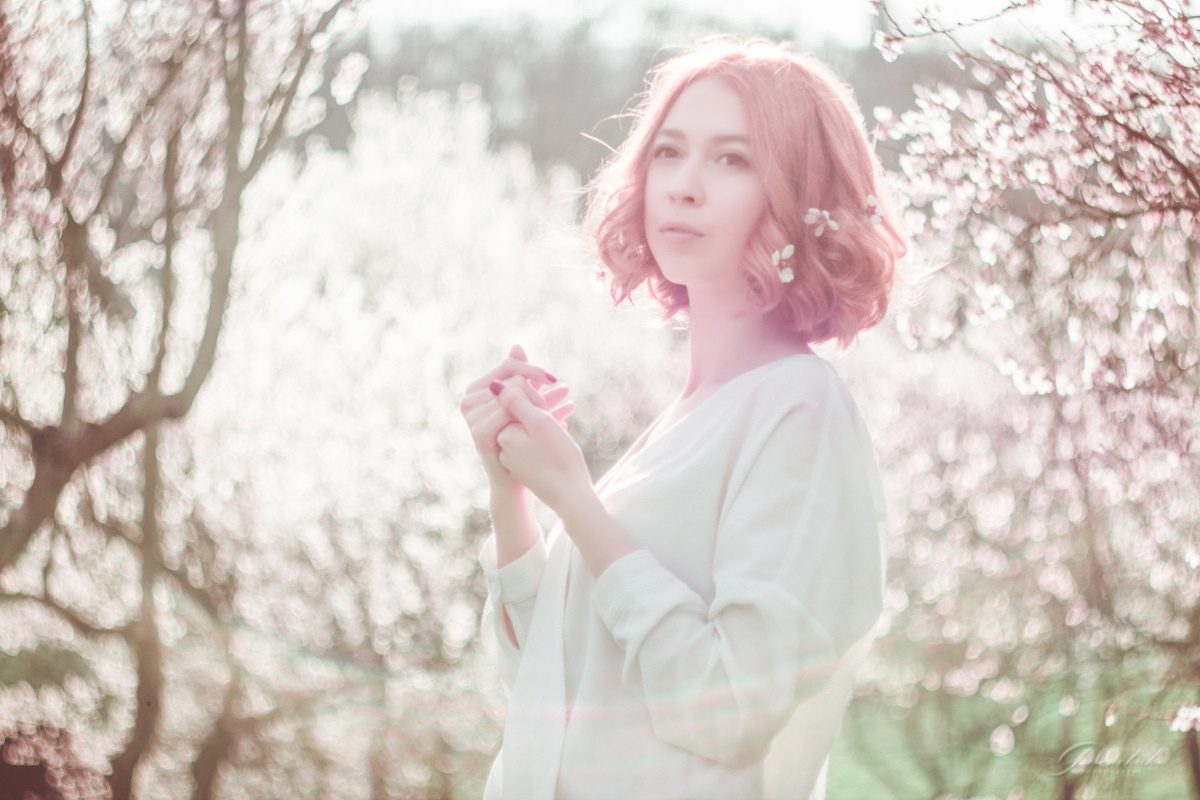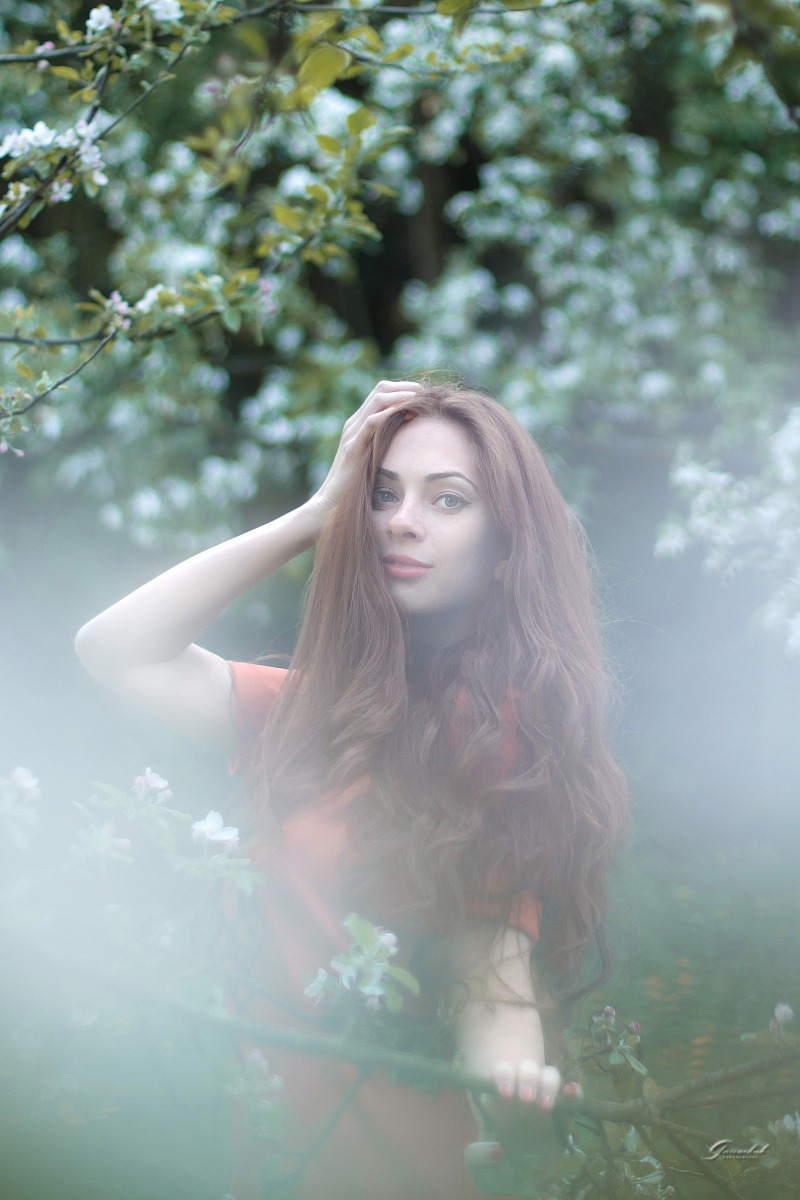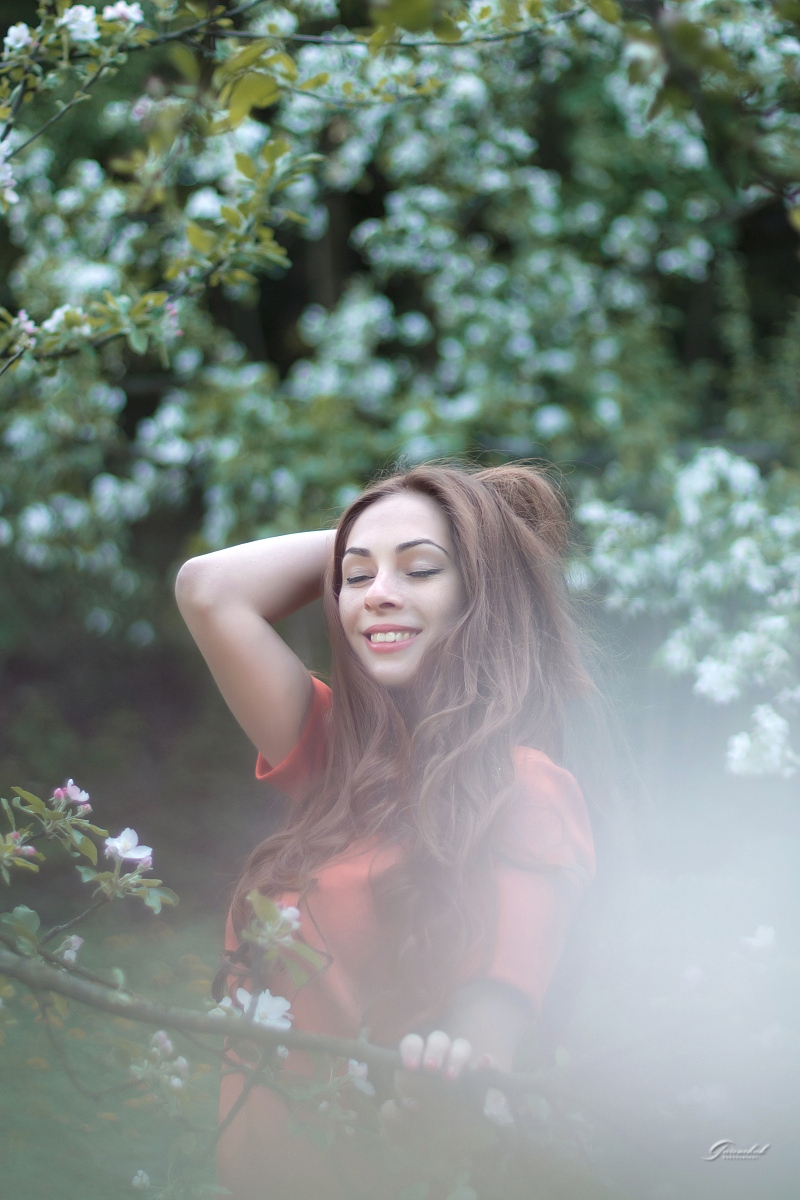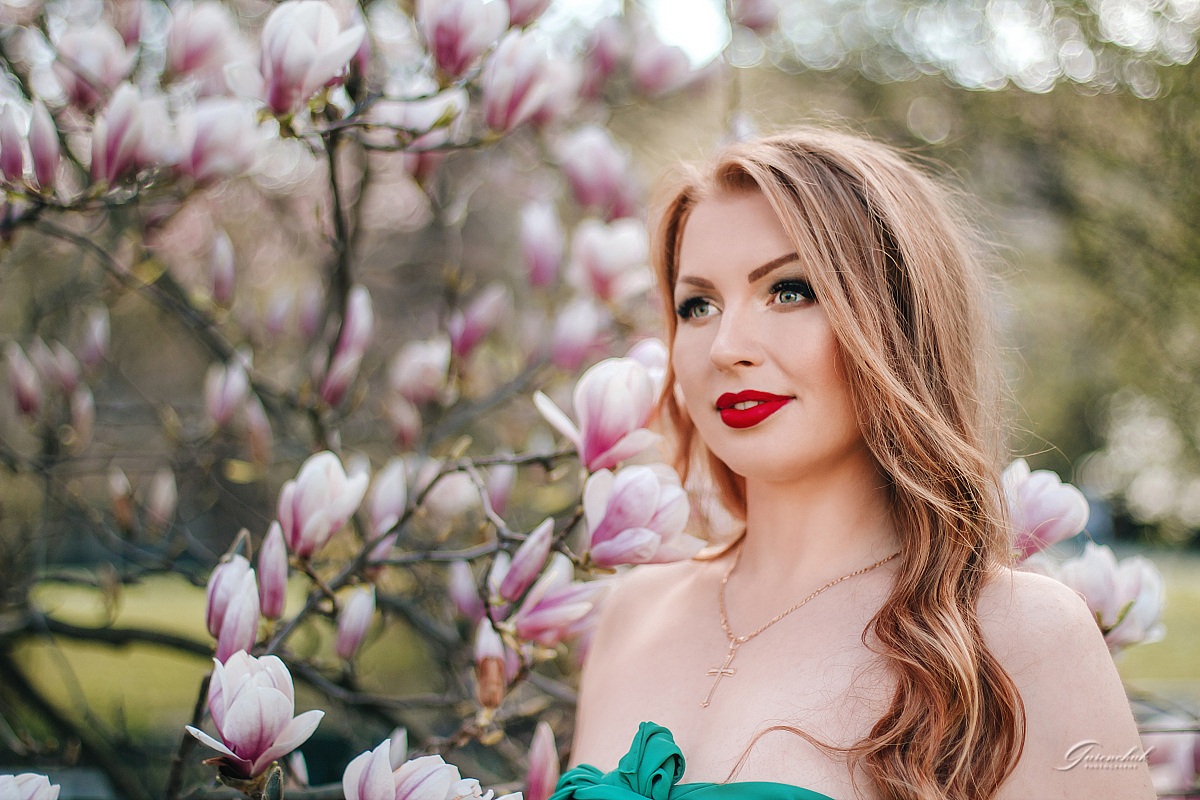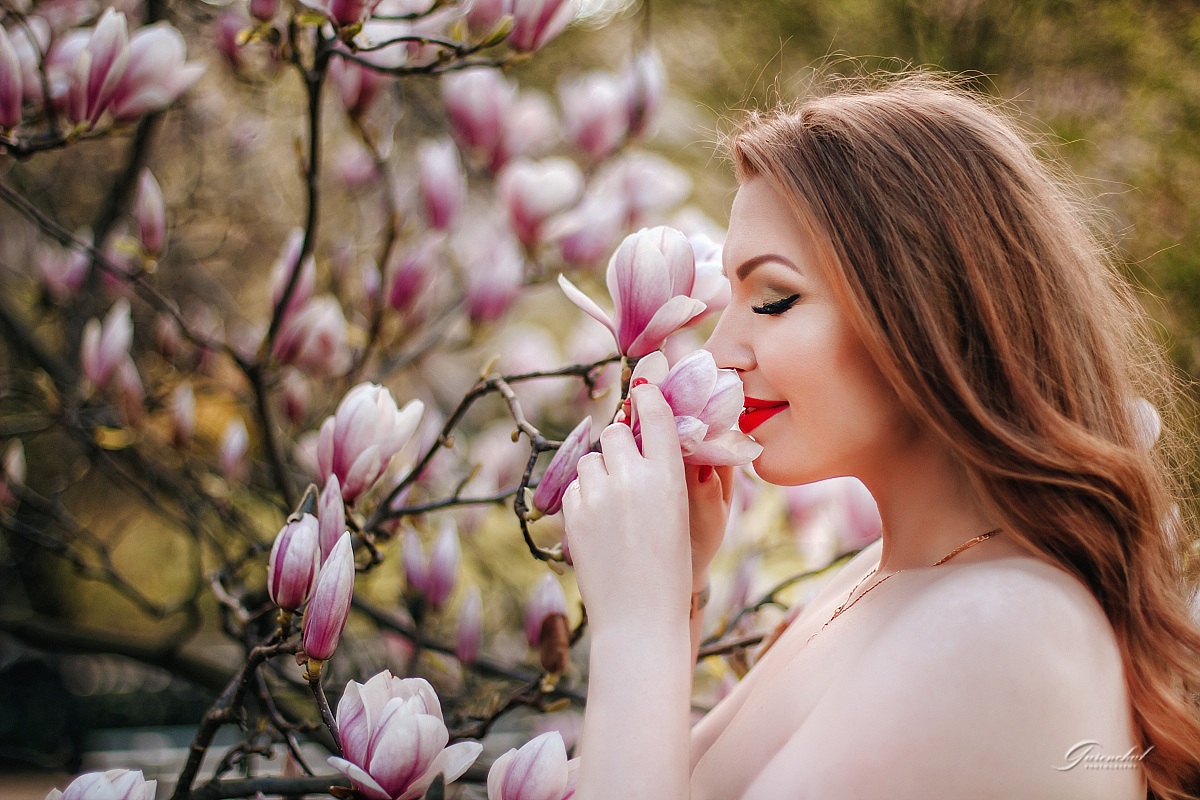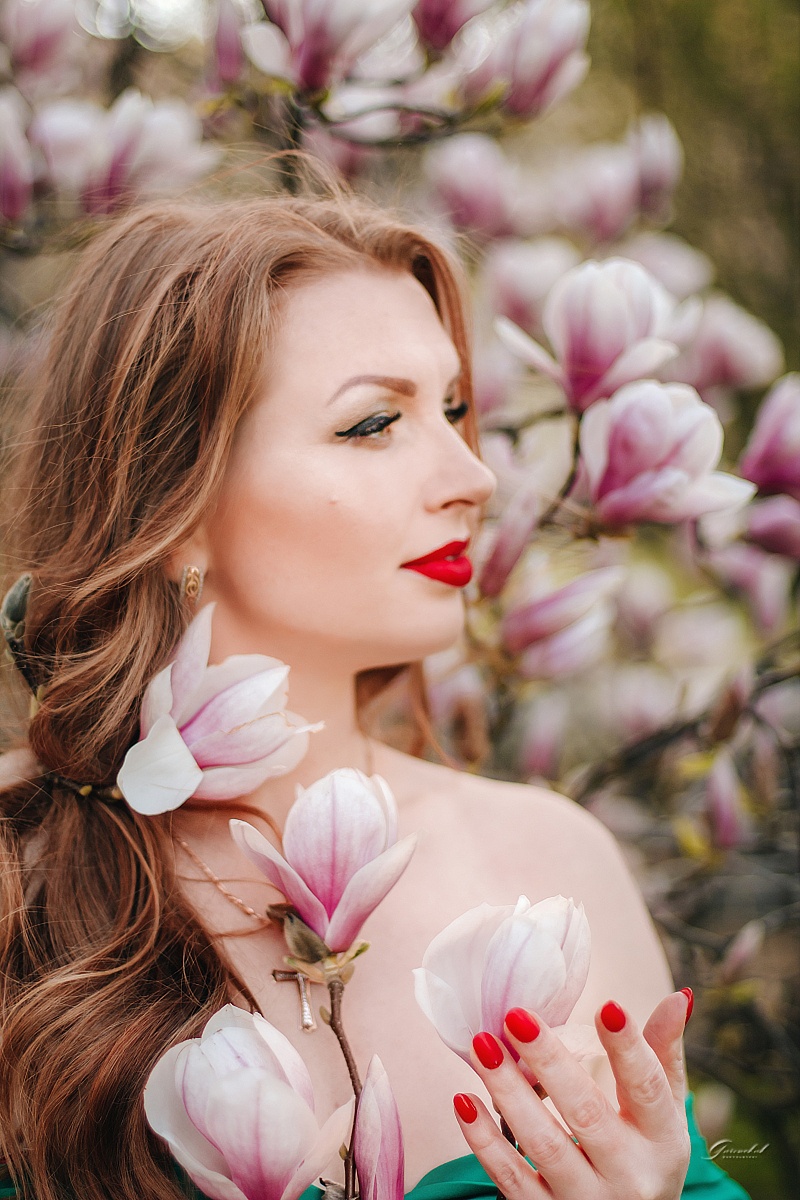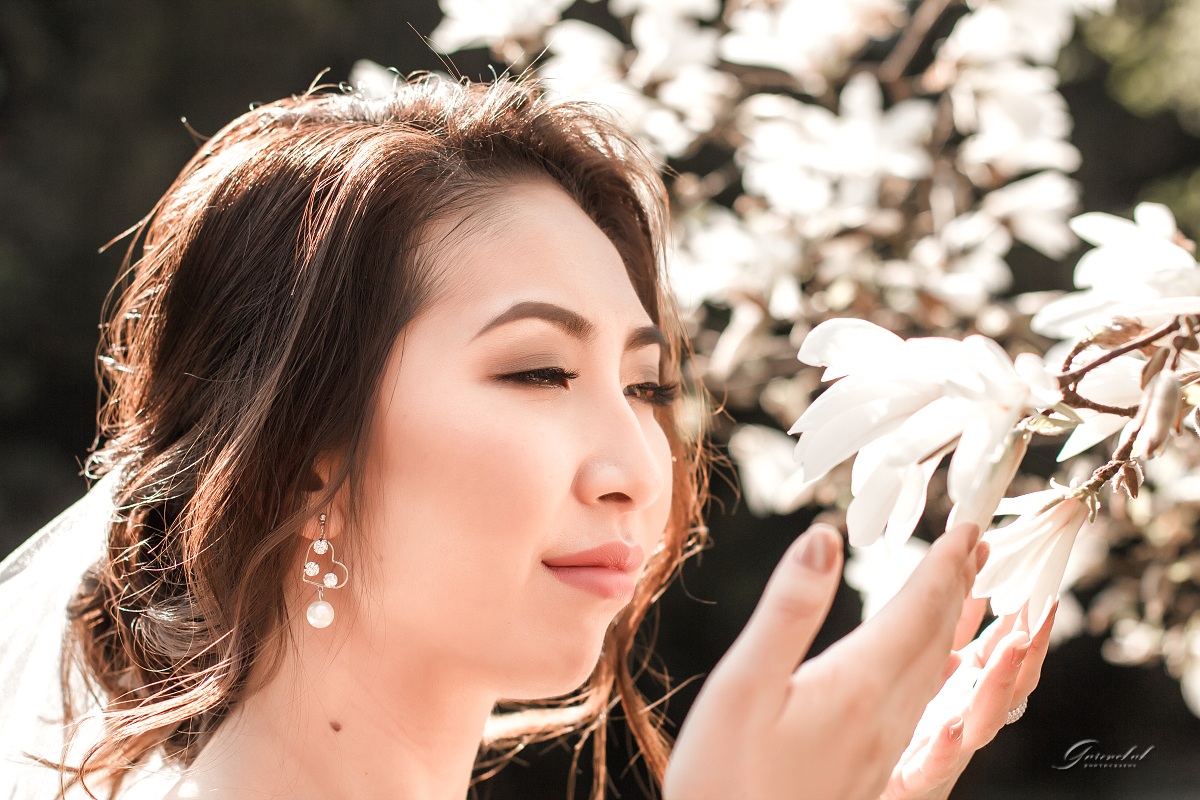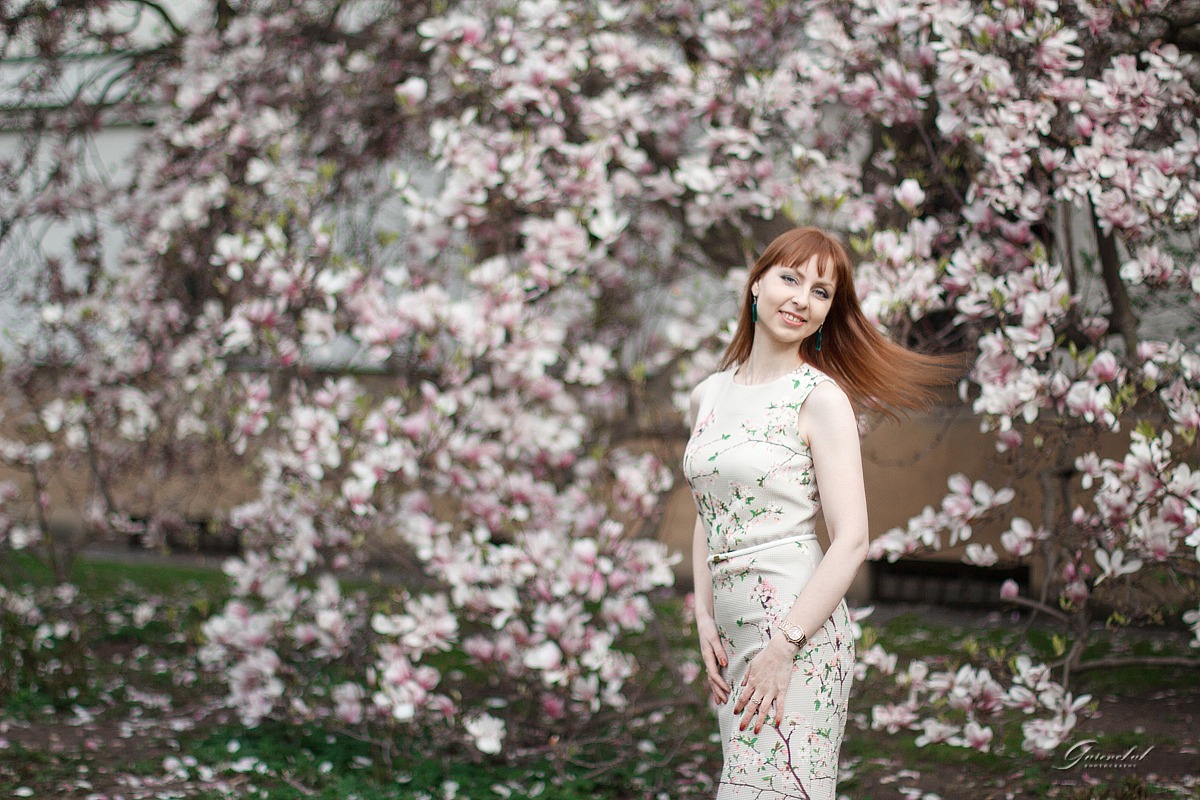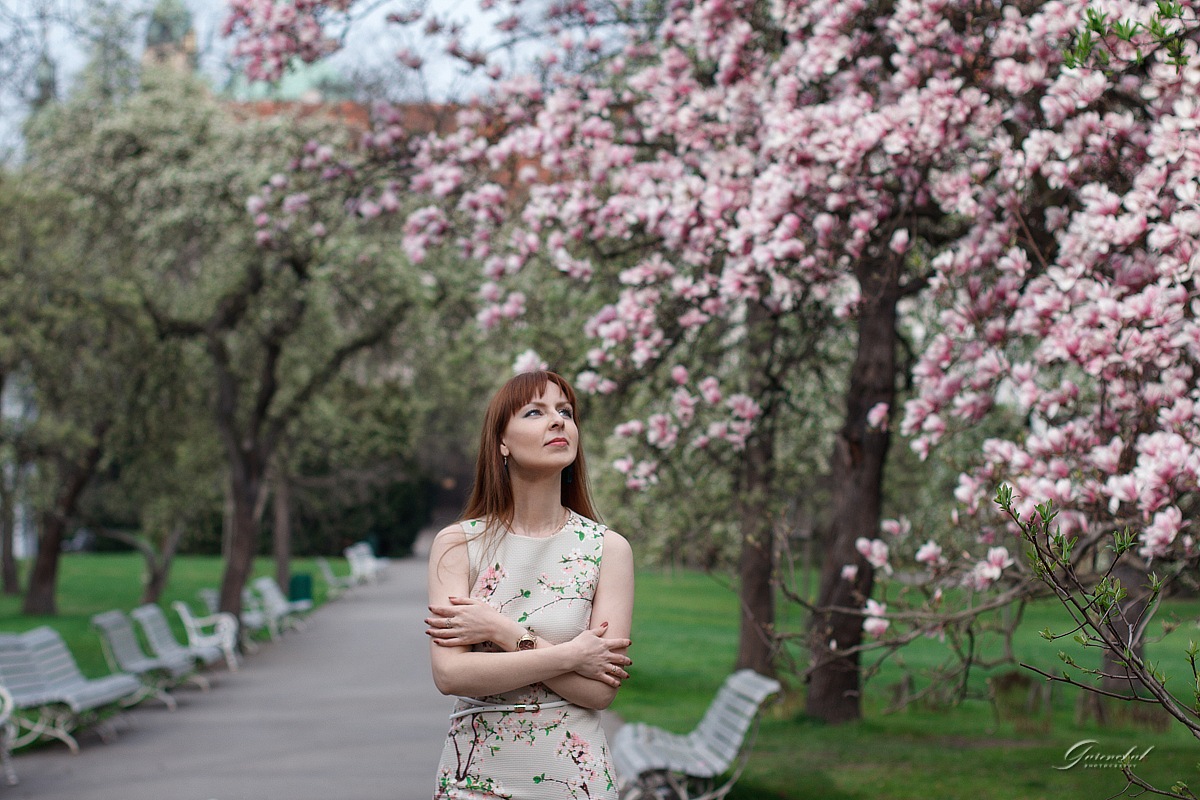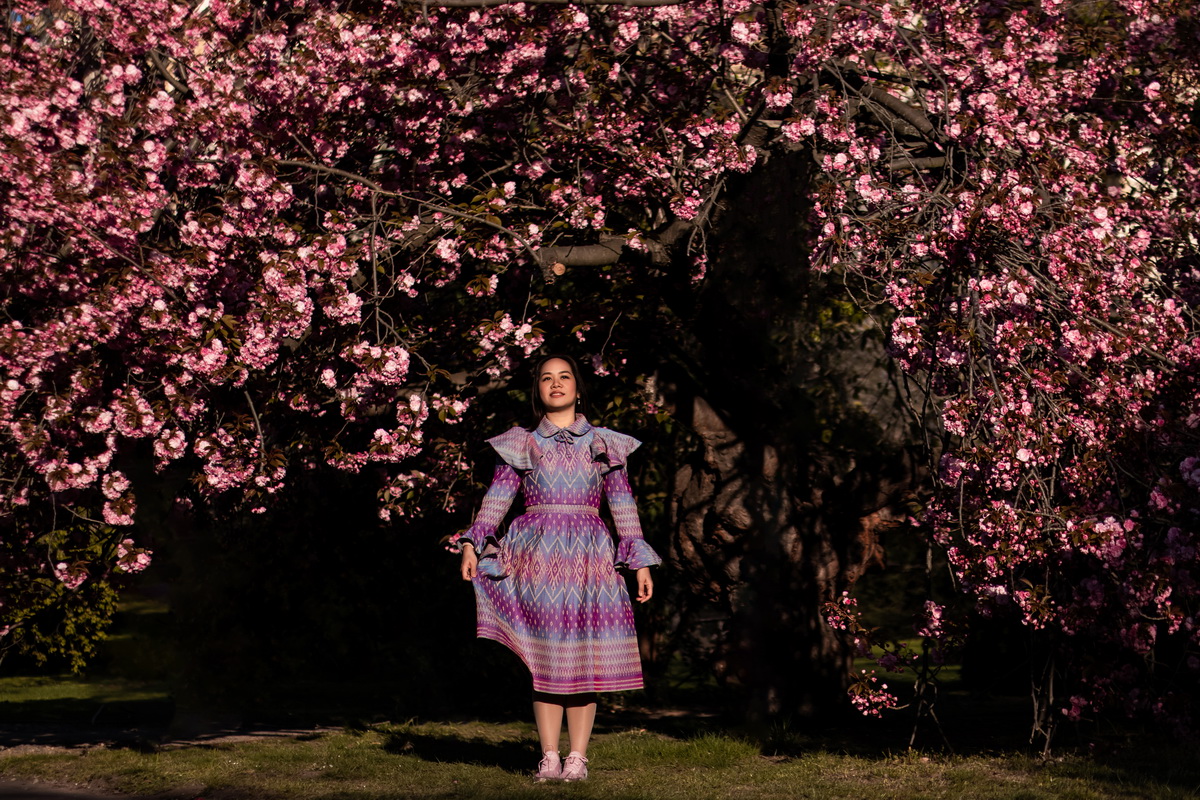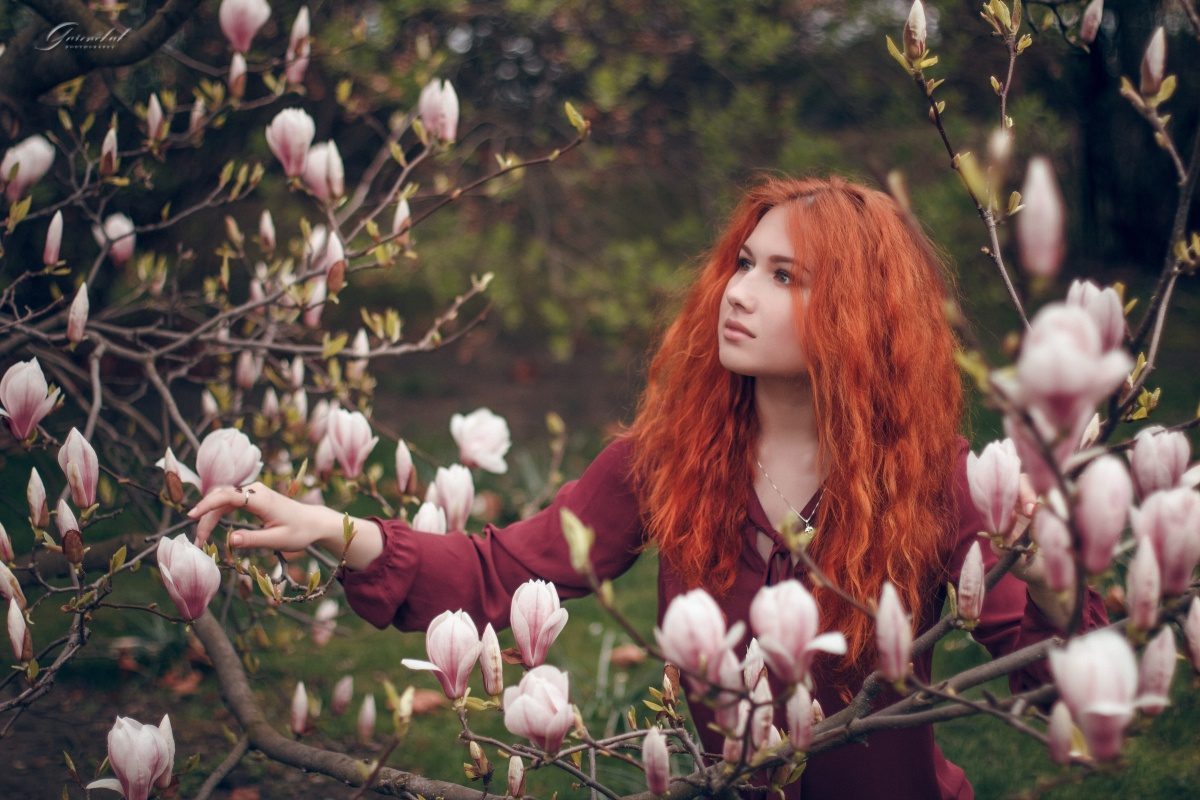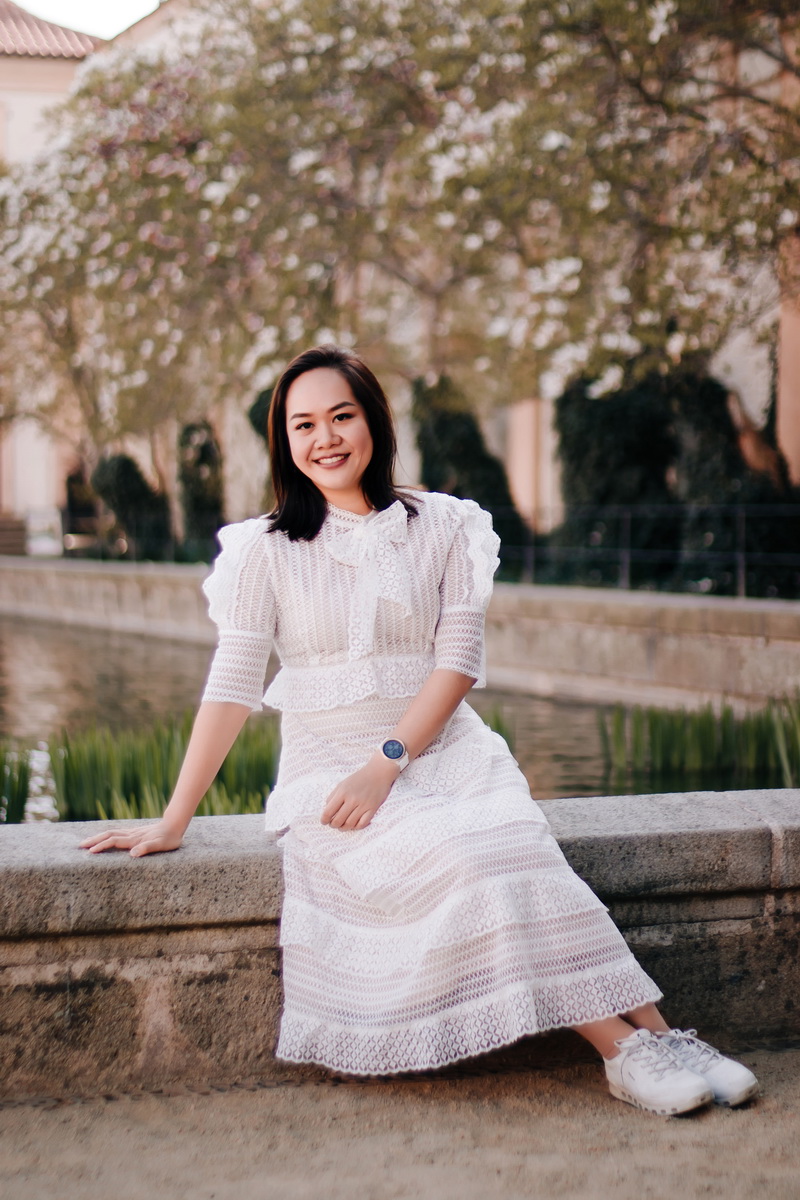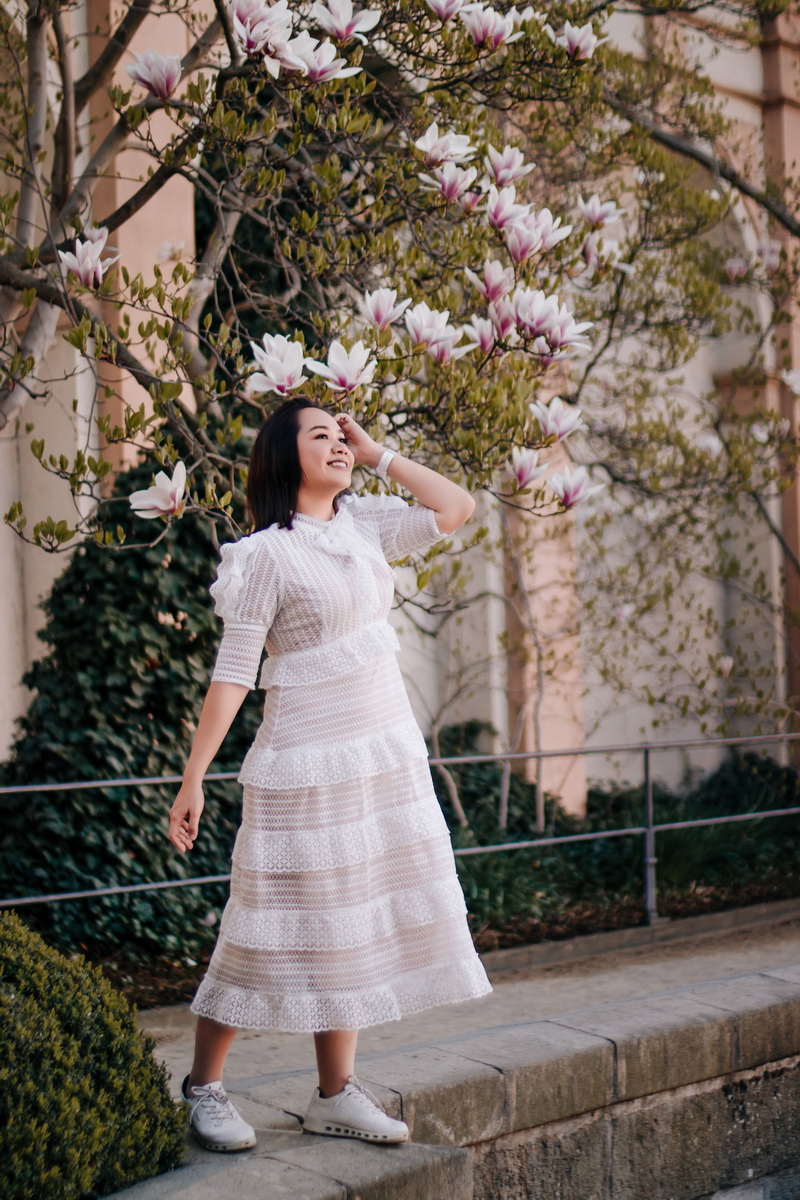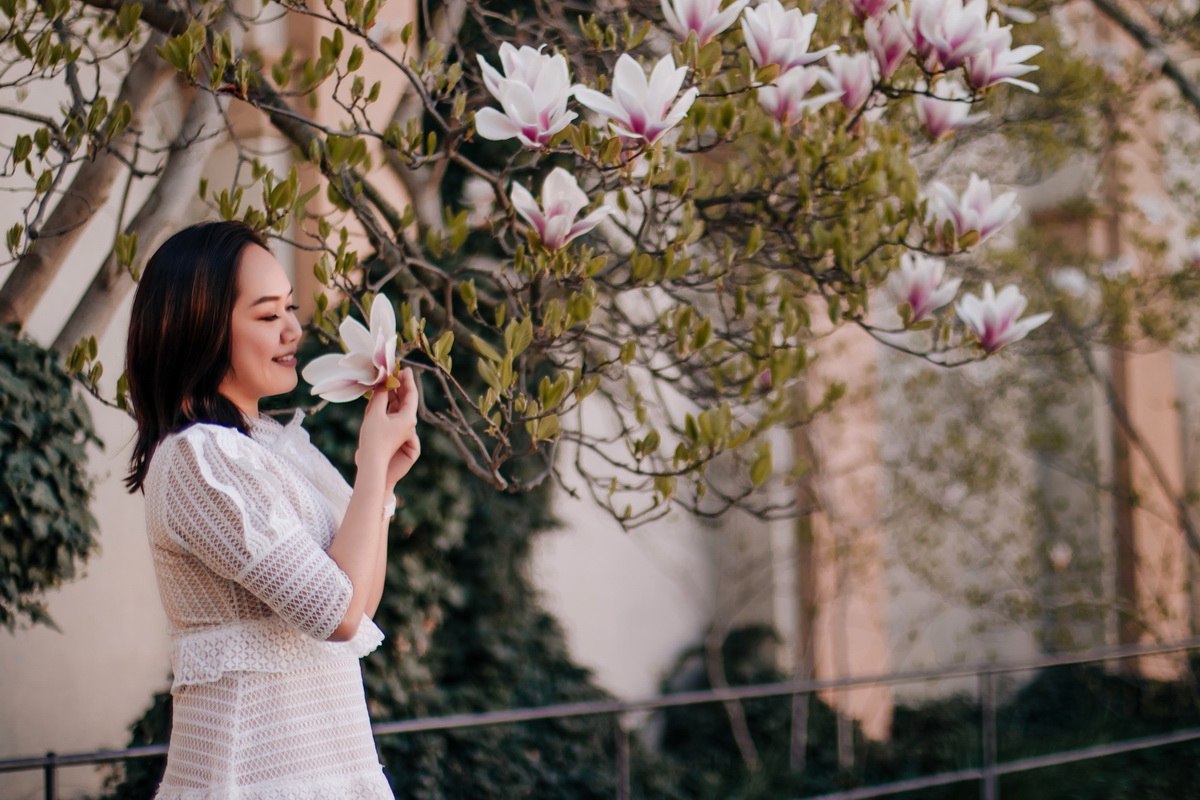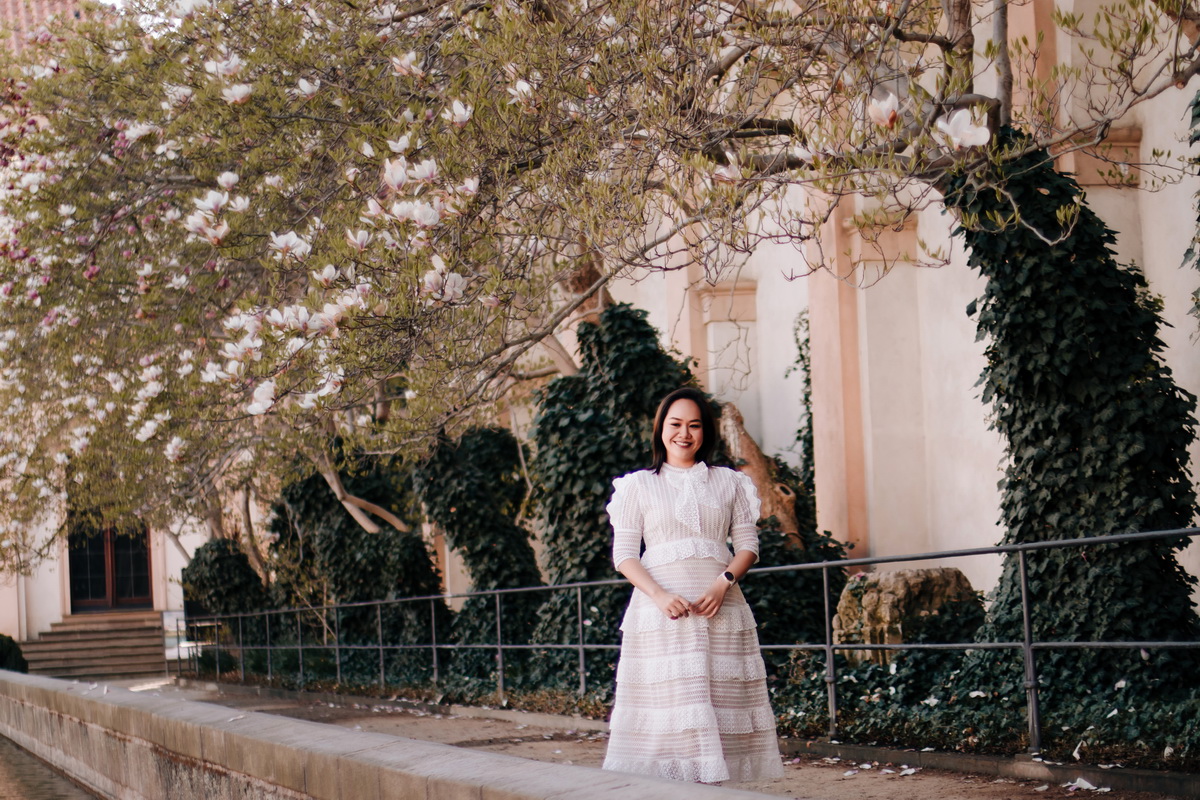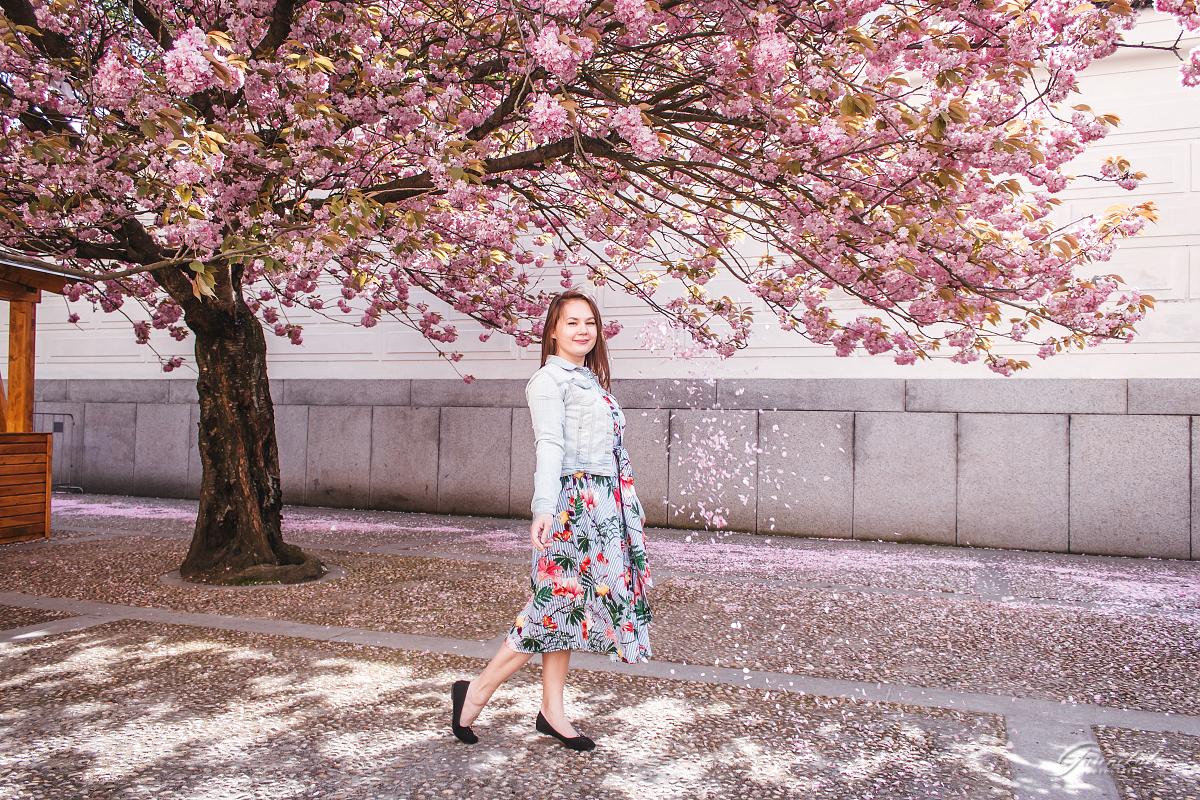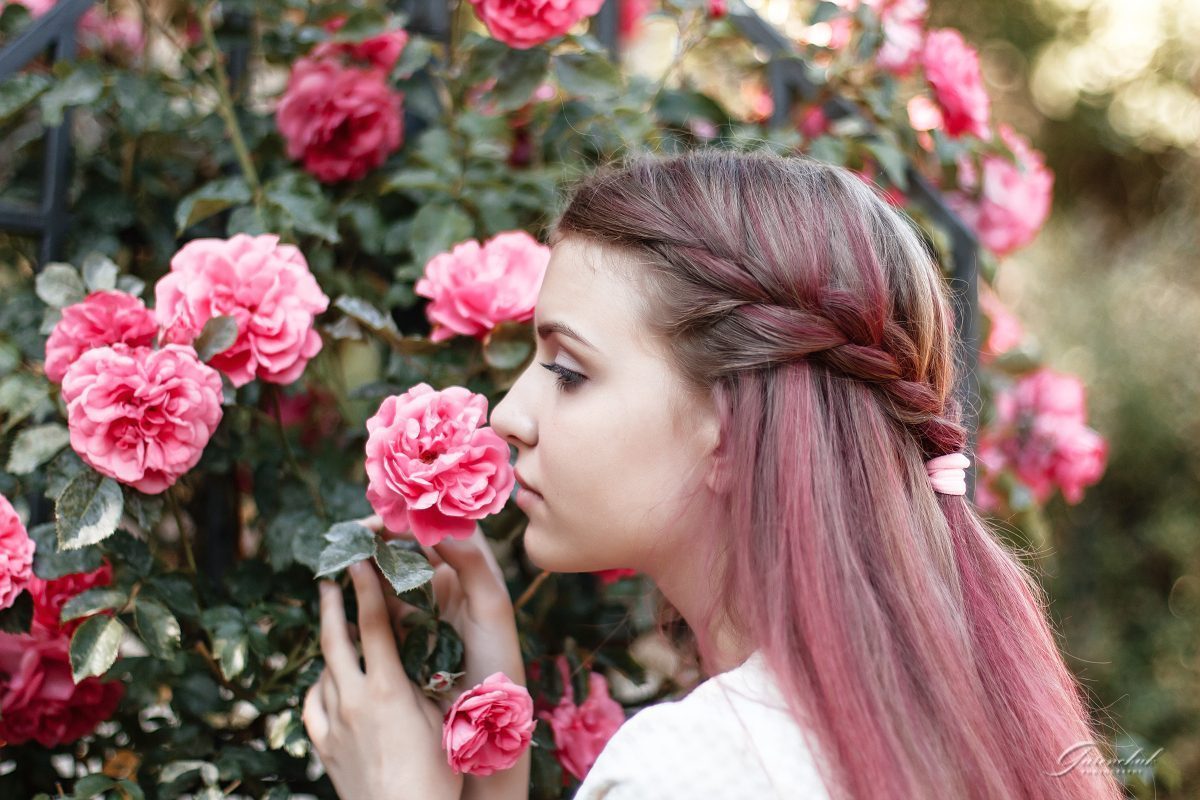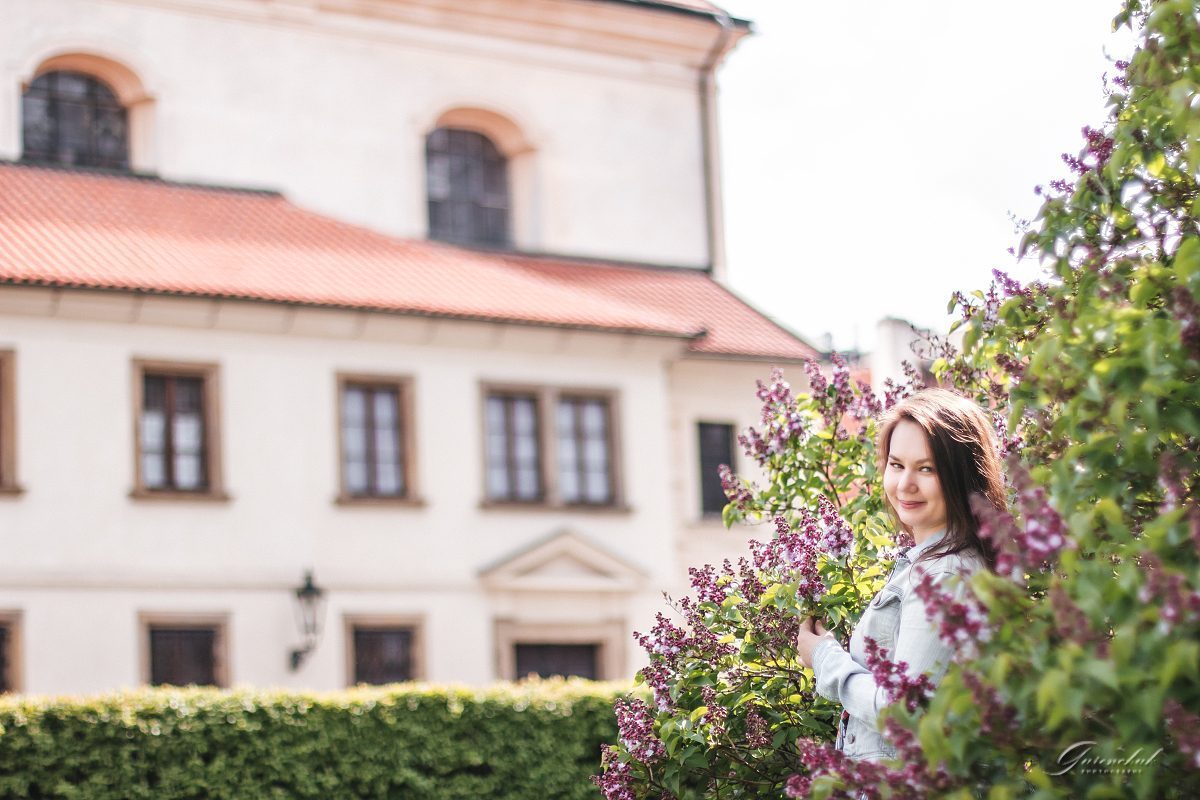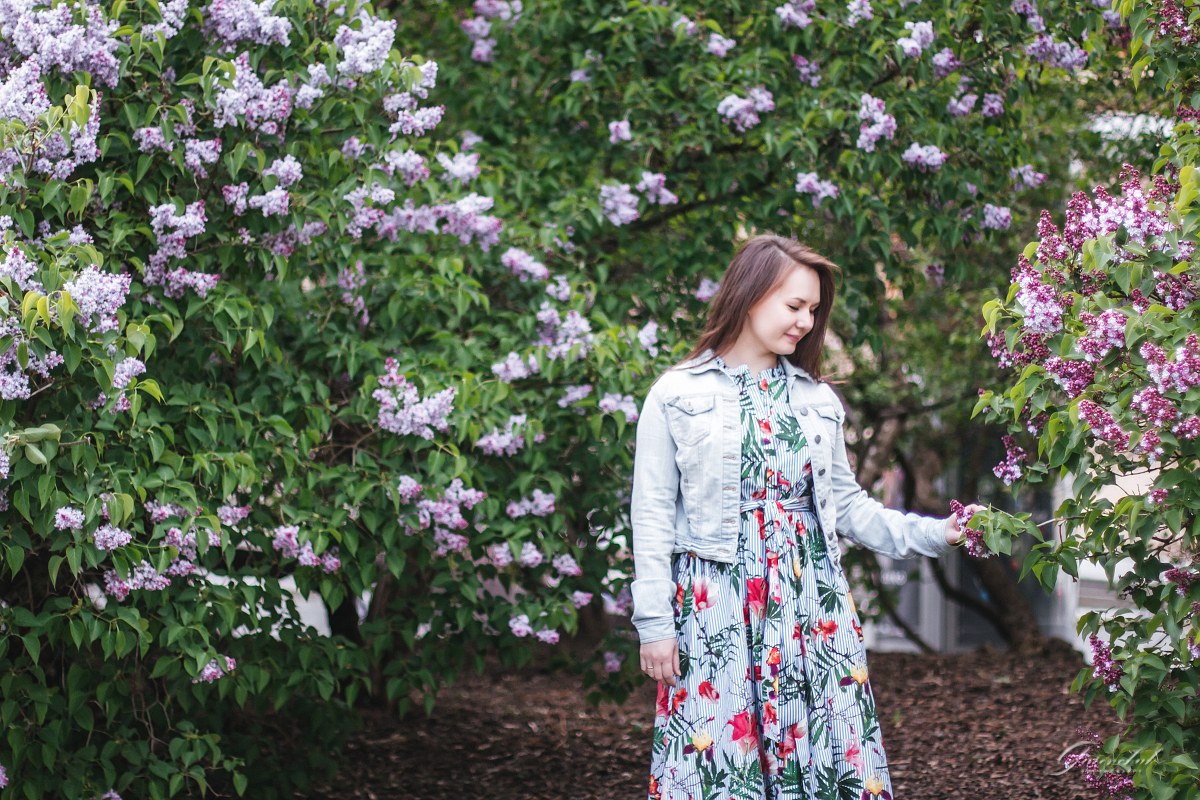 Contact me for spring photoshoot in Prague.
Phone: +420 608 916 324 (Telegram/WhatsApp)
Email: alena.gurenchuk@gmail.com